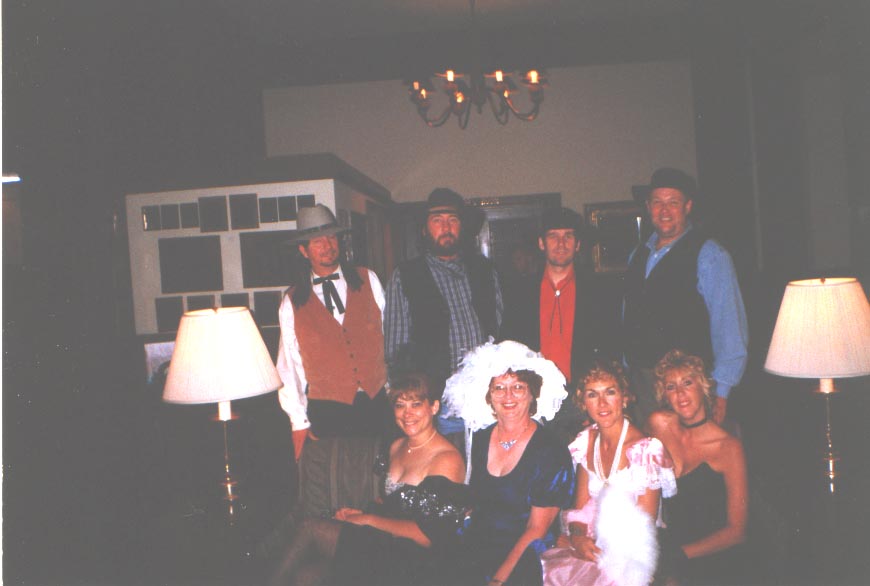 This is my family at a single action gun convention in August of 2000.

Front Row (from left to right): Aunt Sue (married to my Uncle Randy), Mom, Aunt Sheryl, Aunt Sandy.
Back Row (from left to right): Uncle Randy, Dad, Uncle Ron, and Dave Shaw.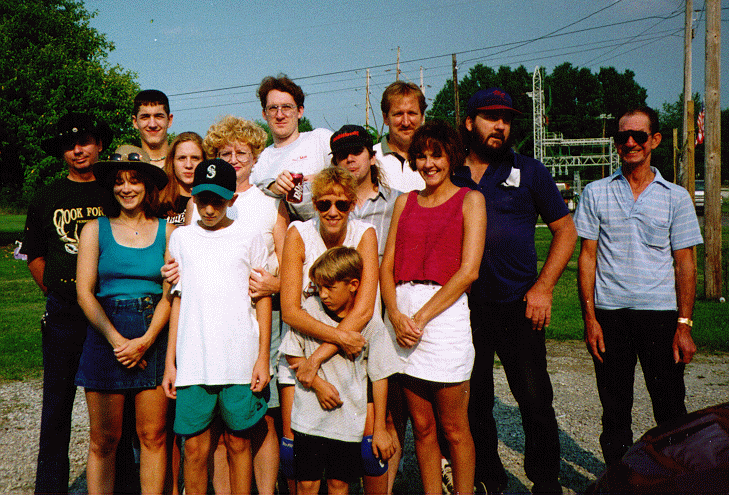 This is some of my wonderful family. Not exactly the best picture of us, but it showcases a lot of members. It was taken a couple of years ago.
From Left to Right.
Front Row: My cousin Brett.
Second Row: My aunt Sue, cousin Andrew, aunt Sandy, aunt Sheryl.
Third Row: My uncle Randy, sister Courtney, mother Debbie, uncle Ron, father Roger, grandpa Alvin.
Back Row: My cousin Kyle, Me (with a wild hair day, it's now much shorter), My uncle Jimbo.

This page has been visited

times.